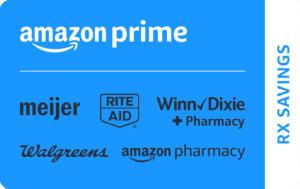 Amazon has announced that their Amazon Prime members are eligible for medication delivery for as little as $1/month. They report working with most insurance programs including medicaid. The program works by first checking whether the Amazon Pharmacy can supply your specific medication needs. They have an online portal to investigate whether your medications are carried.
You can submit a prescription as part of signing up for the Amazon Pharmacy service. Alternatively you can contact your prescriber directly and designate "Amazon Pharmacy Home Delivery" as your pharmacy. If doing the later, you will need to provide the following information to your prescriber:
Pharmacy Name: Amazon Pharmacy Home Delivery
Pharmacy Fax: 512-884-5981
Pharmacy Address: 4500 S Pleasant Valley Road, Suite 201 Austin, TX 78744-2911
Pharmacy Phone Number: 855-206-3605
Please Note: Prescriptions for controlled substances can only be accepted directly from your prescriber via E-Scribe. Your prescriber should be familiar with e-scribe.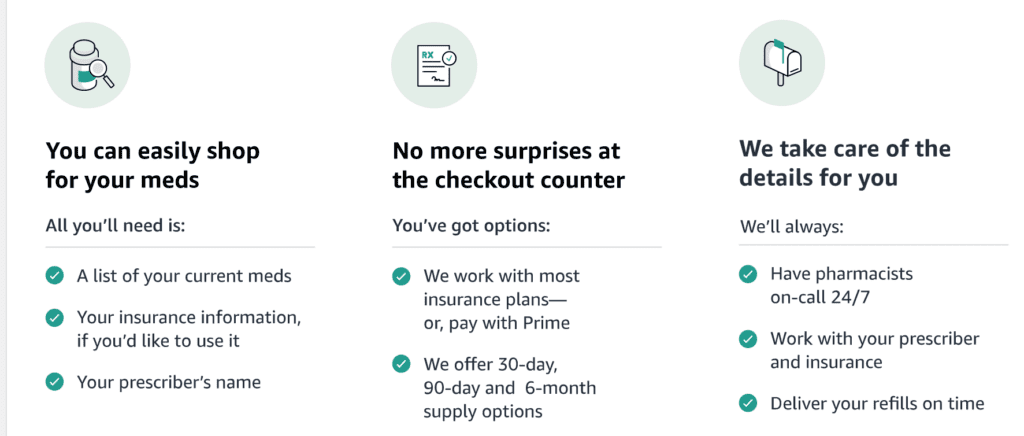 Amazon Prime members receive a number of other benefits that may make signing up for Prime Membership beneficial for low income individuals and households. Such benefits include FREE delivery of groceries purchased on amazon.com using SNAP EBT, including fresh fruits and vegetables. Investment in membership by low income individuals and families can be further swayed by special discount pricing for Prime Membership. Qualifying EBT and government assistance recipients can save 50% on Prime membership, paying $6.99/month, instead of the regular $14.99/month.
You can verify your eligibility by providing one of the following:
SSI: Image of complete eligibility letter for Supplemental Security Income (this is different from Social Security and SSDI.)
SNAP: Enter your EBT number and upload an image of the EBT card.
Medicaid: Upload image of your Medicaid eligibility letter.
DE: Image of Direct Express Debit Card.
EIP Card: Image of Economic Impact Payment Debit Card (only for a limited time.)
TANF: Image of eligibility letter for Temporary Assistance for Needy Families.
NSLP: Image of letter indicating current participation in the National School Lunch Program, with your child's name, the school name.
LIHEAP: Image of letter confirming your eligibility for Low Income Home Energy Assistance Program.
WIC: Image of eligibility letter for the Women, Infants, and Children program.
TTANF: Image of Tribal assistance eligibility letter.
NOTE: The image should be legible, must show the date of issue (which should be within the last 12 months) or the expiry date (must be valid), and the name of the beneficiary.
To Qualify for the 50% Discount on Prime Membership:
1) Go to amazon.com/qualify.
2) Select Get Started.
3) Follow the on-screen instructions to verify your EBT card or other qualifying document.
After you verify your card or document, you can receive a discount on Amazon Prime. For more information on Amazon Prime, see Amazon Prime.
If you reverify your eligibility every 12 months, you can receive the discount for up to four years from the date you sign up. Amazon will send you an email when it's time to reverify your document.
You can find more resources related to medication resources by selecting "medication resources" from the dropdown tab on our Social Service "Utilization Library" page.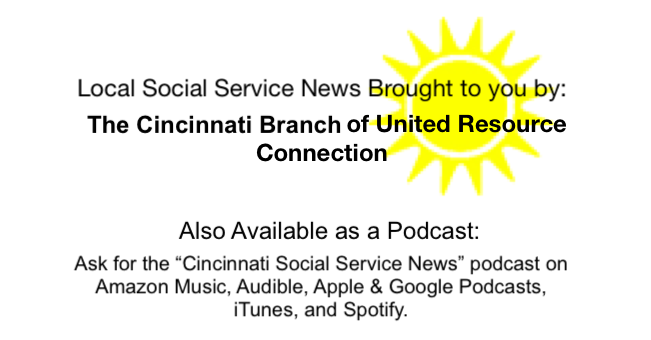 Shared by: United Resource Connection August 12, 2022

Tags: Archive