Some kids live on blocks where none of the homes really participate in Halloween, or not in a kid friendly way. For these kids, optional locations for celebrating Halloween are a must! There are a number of locations throughout Cincinnati that are having safe events for kids to go trick-or-treating this weekend.
Saturday, October 29th, Halloween Options:
Trunk or Treat. Dillonville Shopping Center, 410 East Galbraith Road, starting at 3pm. It's an afternoon of FREE Halloween fun including trunk or treat, a bouncy house, food trucks and games and prizes! Wear your best costume!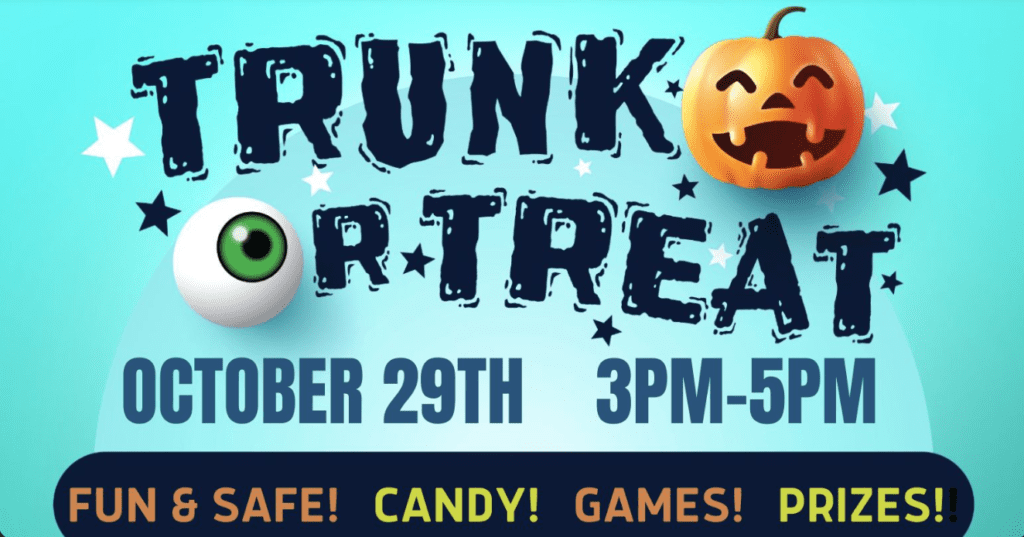 Howl-o-ween Hootenanny. ArtsConnect Halloween Movie Night and Trunk or Treat (Springfield Township, 9158 Winton Road, 6pm to 9pm. ArtsConnect and the Powel Crosley YMCA bring you a fun-filled, family Halloween celebration! This event is rain or shine with a rain plan in place indoors. Kids should dress in costume for trick-or-treating with local businesses. Enjoy the not-so-scary hay maze. Kids can pick a mini pumpkin and paint it however they like. Participate in a scavenger hunt, take photos in the Mystery Machine, visit other costumed characters, enjoy a warm cup of hot chocolate and play games led by the Halloween DJ throughout the evening! Movie starts at 7:30 pm.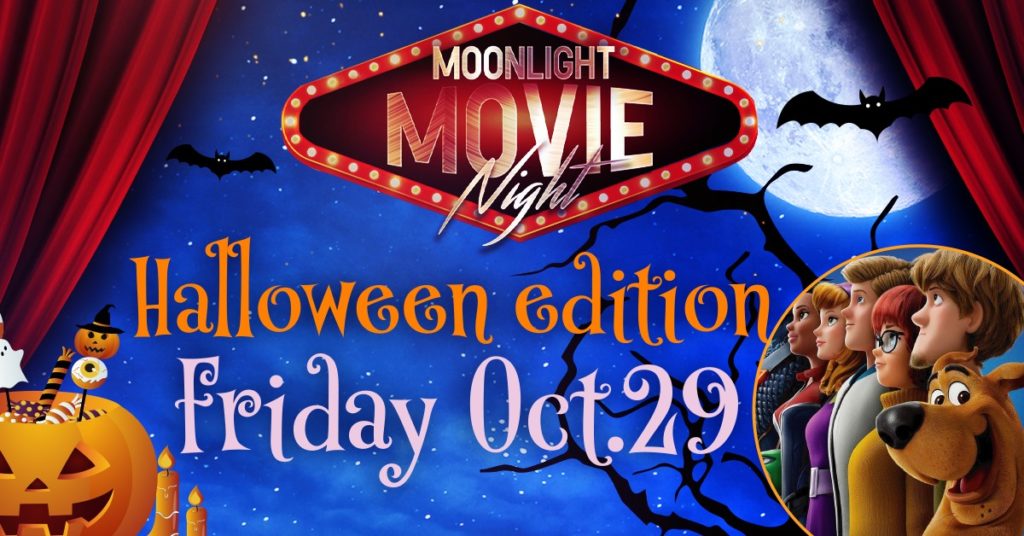 Trunk or Treat. CinCity Harley Davidson (Norwood), 1799 Tennessee Avenue, 12pm. They will be lining up around the parking lot, all bikes and cars are welcome! It is absolutely FREE! At 2pm they will be doing a kids and adults costume contest- you pick the winners!!! They'll have a food truck, live music, treats, free adult beverages for parents and tons of fun for kids and adults!!! The winner of the kids contest will receive a Halloween goodie basket! The adult winner will be winning a $150 CinCity Harley Davidson gift card!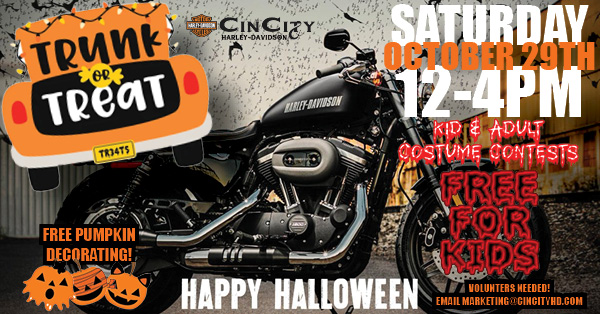 Sunday, October 30th, Halloween Options:
Walnut Hills is hosting a Trunk or Treat event from 1pm to 3pm. Walnut Hills athletics and clubs will be handing out candy, costumes are encouraged. Due to forecasted weather, they will be moving the event to the JH gym at 1501 Blair Avenue.
Monday, October 31st, Halloween Options:
The Friars Club is hosting Trunk or Treat, 44300 Vine Street, 4-6pm. Trunks are decorated, and trick or treaters visit each car trunk for candy! Join in for food, games, prizes, a costume contest, and more!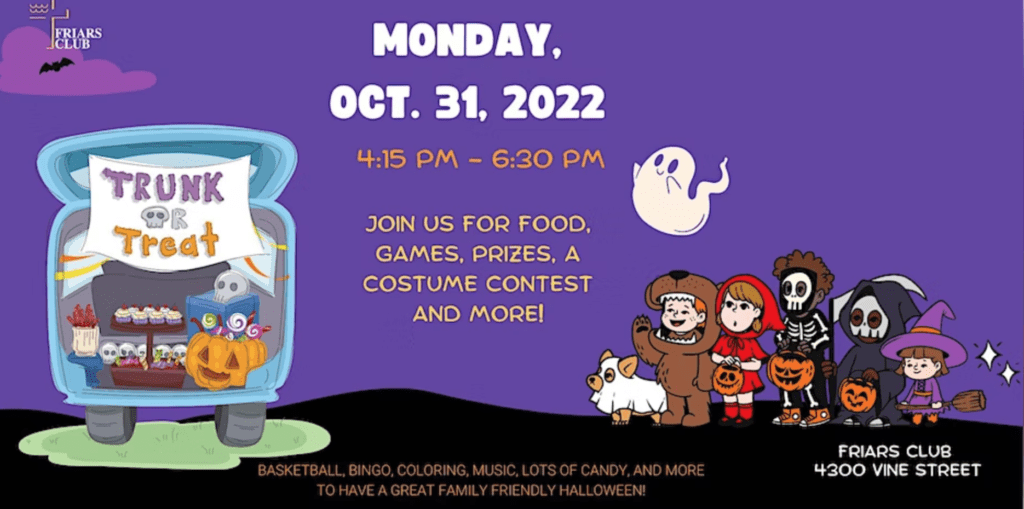 City Beat has a news article listing the trick-or-treat times for local neighborhoods in 2022 throughout Greater Cincinnati and Northern Kentucky. This is a great reference if you don't know the official times for your particular neighborhood.
You can find more resources related to child development and recreation by selecting the "child development" and/or "recreation" option from the dropdown tab on our Social Service "Utilization Library" page.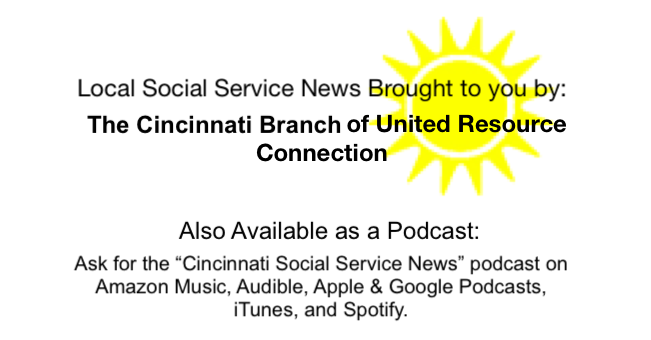 Shared by: United Resource Connection October 28, 2022

Tags: Archive