Most people who experience homelessness in Cincinnati are sheltered. But each year hundreds of neighbors experience unsheltered homelessness (or street homelessness) in our community. Unsheltered homelessness increased slightly in 2020 due to the COVID-19 pandemic.
However, since 2013 street homelessness in Cincinnati is down by 39.5%.
This type of homelessness is the most life-threatening. People are vulnerable to being bullied or assaulted.  Additionally, they are vulnerable to the elements, especially extreme winter and summer weather. For these reasons moving people off the streets and into shelter or housing is an important priority.
Unsheltered homelessness is lower in Cincinnati than the national rate
Data from the National Alliance to End Homelessness shows that nationally 51% of people experiencing homelessness are unsheltered . In Cincinnati this percentage is significantly lower, at 16.6%.
There are a variety of factors that make street homelessness in Cincinnati lower than the national average. Dedicated Street Outreach Workers work hard to move people into shelter or housing. Conscientious neighbors download and use the Street Reach app  to help social workers reach people living on the streets. Local organizations work to place individuals and families staying in shelter into permanent, stable housing. This makes room for the next person who needs shelter. And our community has strong homelessness prevention programs, like the Shelter Diversion Program . If you know an individual or family facing homelessness, call 3 8 1 – SAFE (that's 513-381-7233). This is a centralized intake system for families and individuals who are currently experiencing homelessness or who are at risk of becoming homeless.
How can we make strides towards eliminating unsheltered homelessness?
The National Alliance to End Homelessness released recommendations on how to decrease unsheltered homelessness . It includes utilizing some of the tactics used during the COVID-19 pandemic, such as continuing to shelter people in hotel and motel rooms until more stable housing can be identified, as well as expanding prevention programs so that no one experiences homelessness in the first place.
The format and/or content of this post has been edited to fit guidelines of the Cincinnati Chapter of United Resource Connection for this rebroadcast.
You can find more resources related to resources for the homeless by selecting the "housing issues" option from the dropdown tab on our "Find Help Now" Resource Library Search page.
The post Unsheltered Homelessness in Cincinnati appeared first on Strategies to End Homelessness .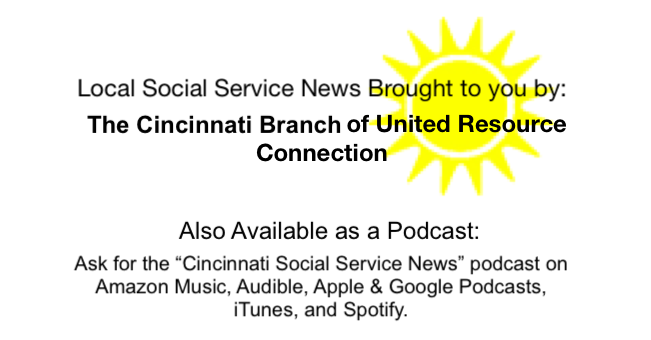 Visit original source at Strategies to End Homelessness (.org)

Shared by: Strategies to End Homelessness May 16, 2022

Tags: Archive, Blog, homelessness